Service:
Lead Designer
Lead Master planner
Our team's initial masterplanning and visioning works secured the remarkable £20 million grant from the second round of Levelling Up Funding, provided by the Department for Levelling Up, Housing, and Communities (DLUHC).
Client
Sefton Council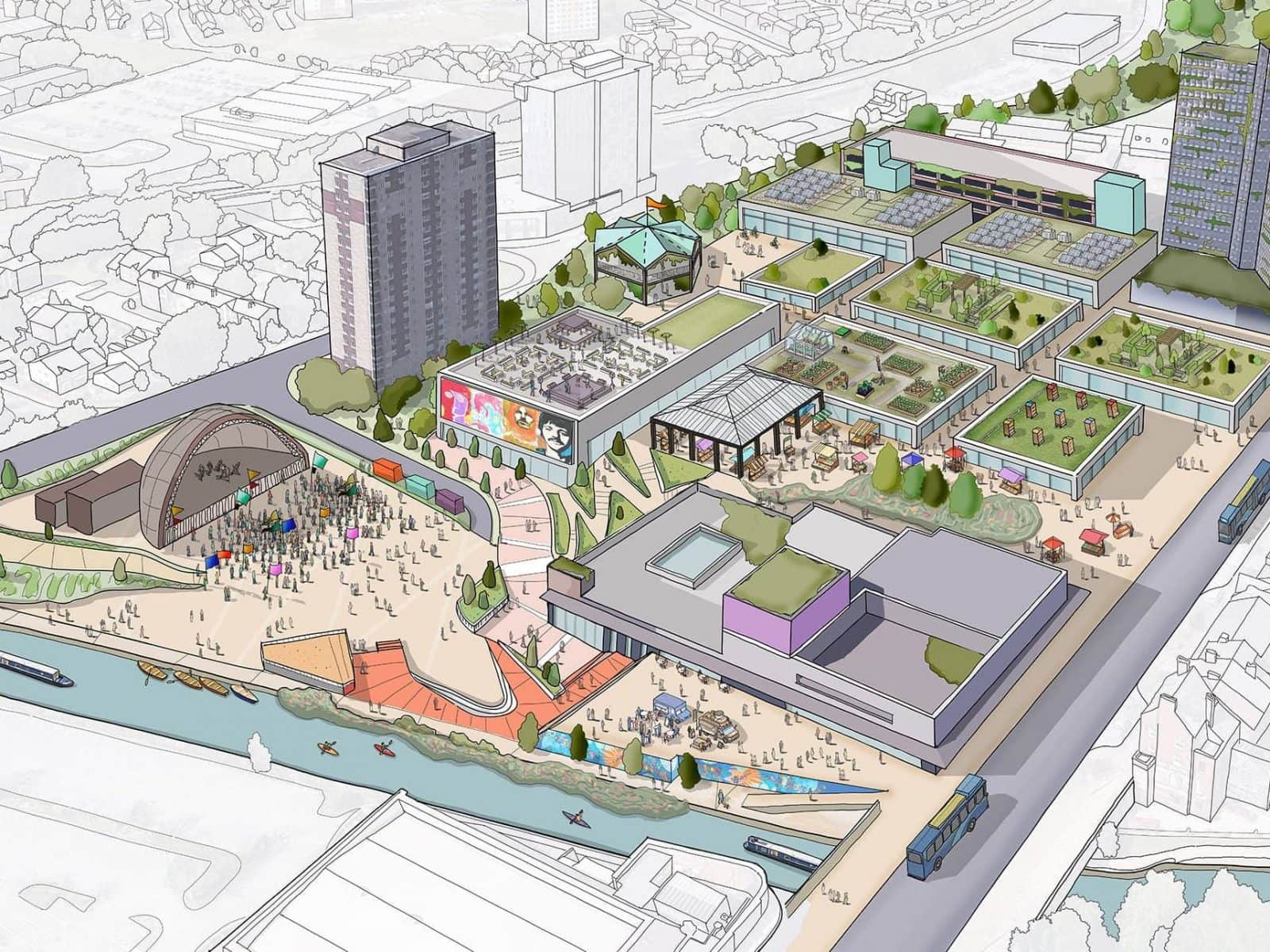 The ambitious Strand Transformation project will unfold in several phases, a strategic approach that acknowledges the project's complexity and the imperative to establish a solid foundation for long-term resilience.
The project's overarching vision is to rekindle the 'Spirit of Place' within Bootle, aiming for an immediate and profound impact that captures the hearts and minds of its residents. This transformation will be achieved by seamlessly connecting and showcasing the town's unique assets, from the vibrant high street to the scenic Canalside and waterfront. Doing so will significantly elevate the town's overall perception, boosting footfall, extending dwell times, and encouraging local spending.
Furthermore, the project places a strong emphasis on enhancing the local streetscape with a central focus on promoting 'health and well-being.' Our designs are rooted in flexibility and adaptability, ensuring that the spaces can cater to a wide array of community needs. Built-in scalability for future phases will enable expansion or contraction in response to market demands. The project's ultimate goal is to diversify the commercial offerings and foster a circular economy through a 'cultural ecosystem,' all within a 'place-based' framework. This isn't a one-size-fits-all model; it's driven by ambition and a deliverable vision that seeks to empower the community without causing gentrification. It's about truly understanding the community's needs and tailoring solutions that work.